Advanced Practice Providers
Welcome to the ACG Advanced Practice Providers Resource Center providing you access to the tools and services you need in the field of gastroenterology.
What's Hot this Month
Registration open until December 31, 2020. Access the Virtual Meeting Platform until January 31, 2021

Learn More Register Now

ACG Virtual Grand Rounds

Thursdays, Noon EDT

NEW: Virtual Grand Rounds weekly, Thursdays Noon EDT. Expert faculty will present live on a key topic followed by Q & A. #GIhomeschooling

Learn More

Patient Brochures

Download & Print

Download printable GI health resources to share with your patients.

Learn More
Margaret Walker, MS, PA-C
Maggie Walker, MS, PA-C graduated from the University of Washington's MEDEX program as part of Anchorage class 1 in Alaska. Following this, she completed her master's degree at A.T. Still University in 2016 and is currently attending A.T. Still…
Member Benefits and Resources
Professional Development Resources
Advanced Practice Providers Committee
Chair: Mary S. Vetter, ANP
University of Rochester
Rochester, NY
L. Jason Bain, NP
Riverside Gastroenterology Specialists
Williamsburg, VA
Angela T. Gieseler, PA
Saint Louis University
St. Louis, MO
Tamara K. Lundberg, FNP, MSN
Legacy Health
Mt. Hood Gastroenterology
Gresham, OR
Keisa M. Lynch, DNP, APRN, FNP
University of Utah
Salt Lake City, UT
Sharon R. Magalona, NP
Reddy GI Associates
Mesa, AZ
Kimberly D. Orleck, PA-C
Atlanta Gastroenterology Associates
Atlanta, GA
Elizabeth R. Reyna, NP
University of Chicago
Chicago, IL
Shayla A. Schoenoff, PA
Mayo Clinic
Rochester, MN
Margaret A. Walker, PA
Swedish Medical Group
Seattle, WA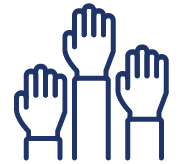 ACG Committees
Join the APP or other
ACG Committees.