Advanced Practice Providers
Welcome to the ACG Advanced Practice Providers Resource Center providing you access to the tools and services you need in the field of gastroenterology.
What's Hot in GI this Month
Earn CME and get quality education designed specifically with APPs in mind.

Learn More

Join a nationally recognized expert for a live presentation with Q&A each week on Thursday at Noon (ET) followed by an 8:00pm (ET) rebroadcast. #GIhomeschooling

Learn More
Sophia Lichenstein-Hill, DNP, FNP
Sophia Lichenstein-Hill, DNP, FNP, graduated with her BSN in nursing from Johns Hopkins University. After working as a nurse she went back to school to receive her Doctorate of Nursing Practice from the University of Washington. Since graduating…
Member Benefits and Resources
Professional Development Resources
Advanced Practice Providers Committee
Chair: Monica R. Nandwani, DNP, RN, FNP-BC
Standford Health Care
Redwood City, CA
Vice Chair: Sarah M. Enslin, PA-C
University of Rochester
Rochester, NY
Mallory Anderson, FNP
Consultants in Gastroenterology
West Columbia, SC
Corrie Berk, NP
Loma Linda Las Vegas Liver Clinic
Las Vegas, NV
Amanda W. Charlton, APRN, NP-C
Consultants in Gastroenterology
Columbia, SC
Ricketta Clark, DNP
The University of Tennessee
Memphis, TN
Anthony Derencius, PA-C
Methodist Specialty and Transplant Hospital
San Antonio, TX
Kathleen A. Ferrell, PA
University of North Carolina at Chapel Hill
Raleigh, NC
Timothy Gebhart, FNP-C
Oregon Health & Science University
Portland, OR
Janet L. Gripshover, CRNP
Geisinger Health System
Scranton, PA
Candice Hallmon, NP
Moffitt Cancer Center
Tampa, FL
Liza Hillel, NP
Penn Medicine
Philadelphia, PA
Victoria M.B. Howard, PA
University of Rochester
Rochester, NY
Rhonda D. Jankovich, NP
VA ME HCS
Augusta, ME
Michele Kissous-Hunt, PA-C
New York Gastroenterology Associates
New York, NY
Lenore Lamanna, Ed.D, RN, ANP-BC
Gastroenterology Associates Of Suffolk
Long Island, NY
Sophia Lichenstein-Hill, FNP
OHSU Digestive Health Center
Portland, OR
Victoria Louwagie, PA
Mayo Clinic Health System
Mankato, MN
Karen K. Luken, NP
Iowa Digestive Disease Center
Clive, IA
Keisa M. Lynch, DNP, APRN, FNP
University of Utah
Salt Lake City, UT
Sharon R. Magalona, NP
Reddy GI Associates
Mesa, AZ
Gabriella McCarty, NP
North Shore Gastoenterology
Westlake, OH
Nicole Mitchell, NP
Capital Digestive Care
Rockville, MD
Rebecca S. Mooney, CRNP
GBMC Gastroenterology Health Partners
Baltimore, MD
Kimberly D. Orleck, PA-C
Atlanta Gastroenterology Associates
Atlanta, GA
Sarah F. Osorio, NP
AdventHealth
Winter Park, FL
Sarah C. Patel, PA
Weill Cornell Medicine
New York, NY
Karen P. Perls, PA
Palo Alto Medical Foundation
Mountain View, CA
Jannine A. Purcell, CNP
Christus Trinity Clinic
Tyler, TX
Alfred T. Reyno, PA
Los Alamitos Gastroenterology Medical Associates
La Habra, CA
Shayla A. Schoenoff, PA
Mayo Clinic
Rochester, MN
Jamie D. Sanchez, RN, MSN, FNP-C
Dartmouth Health
Lebanon, NH
Sarah W. Sherman, NP
Richmond Gastroenterology Associates
Richmond, VA
Kristina F. Skarbinski, FNP
Massachusetts General Hospital
Quincy, MA
Amy L. Stewart, FNP-C
Capital Digestive Care
Washington, DC
Jason J. Thomas, PA
Seton Hill University
Greensburg, PA
Hilary Ugras, NP
Beth Israel Deaconess Medical Center
Boston, MA
Mary S. Vetter, ANP
University of Rochester
Rochester, NY
Lisa Zimmerman, PA-C
King's College
Spring Brook Township, PA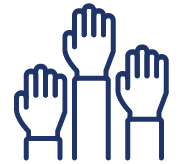 ACG Committees
Join the APP or other
ACG Committees.